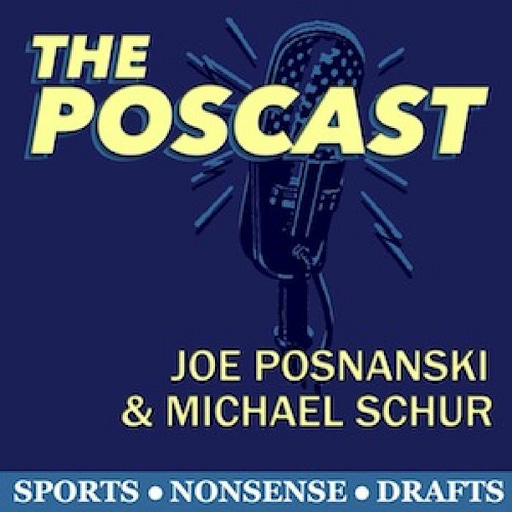 Oct 11, 2018 • 1HR 2M
An Extended Yankee Minute with Brandon McCarthy
A podcast of sports talk and interviews in coordination with the Joe Blogs newsletter by Joe Posnanski.
Step aside Pinstripes, Mike is ready to bask in all of his glory over the Red Sox tidy, 4-game disposal of everyone's most-hated baseball team. Hosts Joe Posnanski & Michael Schur welcome in former big league pitcher Brandon McCarthy to deliver a touching eulogy to the Yankees' 2018 season. Hear about the stake that Joe & Brandon drove through their friendship with Mike during Game 3 of the ALDS.
The gang looks back on what will positively go down as THE WORST game-winning field goal in NFL history, reveals whether Scooter Gennett was able to achieve the elusive "Scooter" in the 2018 season and tries to come up with a believable backstory for the beloved character, Willie Mays Hayes, from Major League.
The PosCast with Joe Posnanski and Michael Schur will post new episodes every two weeks from July 17 through mid-December. Be sure to subscribe to the show wherever you get your podcasts!
Learn more about your ad choices. Visit megaphone.fm/adchoices