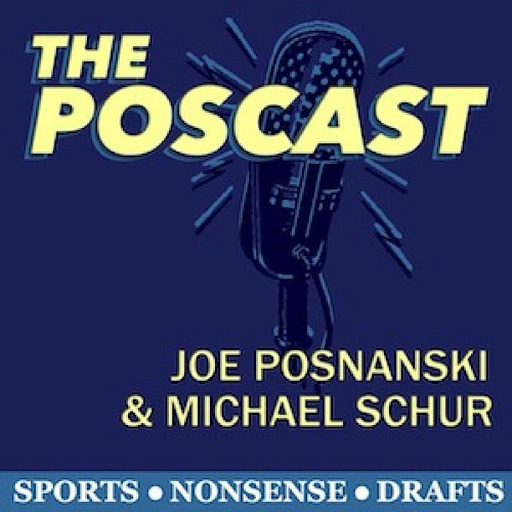 Jan 29, 2019 • 59M
Baseball Hall of Fame With Jay Jaffe
A podcast of sports talk and interviews in coordination with the Joe Blogs newsletter by Joe Posnanski.
Host Joe Posnanski welcomes in Jay Jaffe -- the Pro Baseball Hall of Fame maven & author of The Cooperstown Casebook -- to talk about the 2019 HOF Class.
Get their thoughts on Mariano Rivera becoming the first-ever unanimous selection to be enshrined and hear who could be next in 2020. Also, what should the approach be for steroid-era baseball players? Joe & Jay discuss how to handle the most controversial names like Bonds, Clemens, Schilling & Rose.
The PosCast with Joe Posnanski and Michael Schur regularly posts new episodes of meaninglessness every two or so weeks. Be sure to subscribe to the show wherever you get your podcasts!
Learn more about your ad choices. Visit megaphone.fm/adchoices