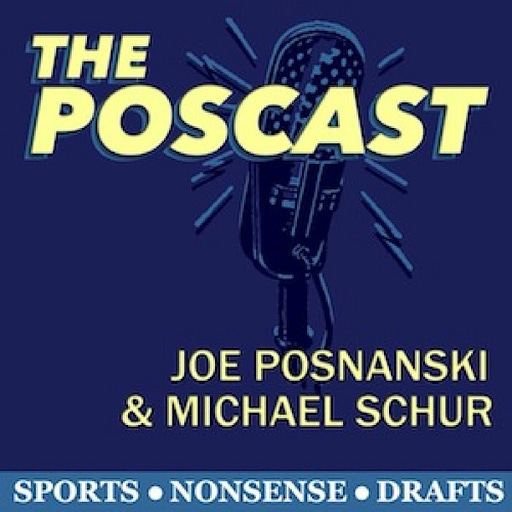 Nov 30, 2018 • 1HR 16M
Bonus PosCast: The Great Fruit Debate Continues
A podcast of sports talk and interviews in coordination with the Joe Blogs newsletter by Joe Posnanski.
Holiday spirit is in the air -- that means your favorite podcast hosts, Joe Posnanski & Michael Schur, are in the spirit of giving back! Cast your vote in The Great Fruit Debate with a purchase of a tee shirt to benefit each of the hosts' selected charity!
Link to Joe's shirt: "Fruit Pie Is Delicious" - cb.plus/fruitrules
Link to Mike's shirt: "Hot Fruit Is Disgusting" - cb.plus/fruitblows
Joe & Mike also talk Hue Jackson's awkward reunion with his former team in the Browns Update, they break down the latest MLB rumors, including what it will mean when the Yankees sign both Bryce Harper & Manny Machado this offseason. The pair closes out the show with some listener questions, see if yours made the cut!
The PosCast with Joe Posnanski and Michael Schur will post new episodes every two weeks from July 17 through mid-December. Be sure to subscribe to the show wherever you get your podcasts!
Learn more about your ad choices. Visit megaphone.fm/adchoices