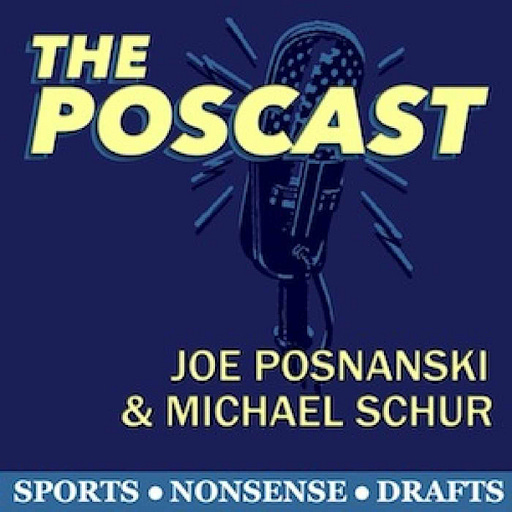 Oct 18, 2019 • 1HR 30M
Houdini Puns with TV Writer Megan Amram
A podcast of sports talk and interviews in coordination with the Joe Blogs newsletter by Joe Posnanski.
Hosts Joe Posnanski and Michael Schur welcome in Megan Amram (acclaimed writer of "The Good Place" on NBC) for a PosCast full of Houdini puns and baseball predictions.
The group chats about how the Yankees can and will miraculously crawl out of the steep ALCS deficit they face against the Houston Astros and give their prediction for who will go on to win the 2019 World Series.
Megan does her best to come up with off-the-cuff Houdini puns in a pseudo-draft in which she is responsible for making selections for not only herself, but also for Michael and Joe. Bless your heart for playing along, Megan.
The PosCast with Joe Posnanski and Michael Schur regularly posts new episodes of meaninglessness every two or so weeks. To ensure you never miss an episode, subscribe to the show wherever you get your podcasts!
Learn more about your ad choices. Visit megaphone.fm/adchoices