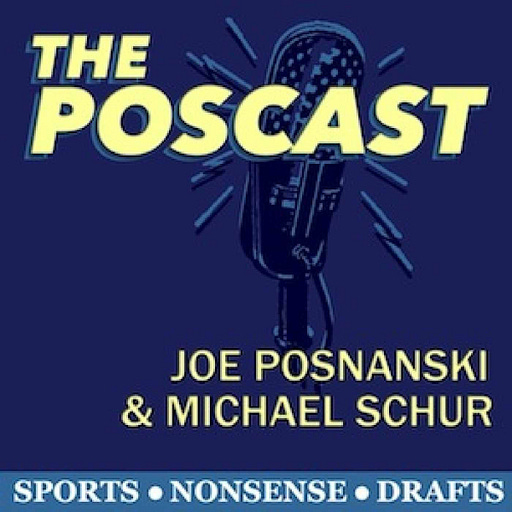 Jan 23, 2020 • 1HR 37M
MLB Hall of Fame and Football's Worst Rules
A podcast of sports talk and interviews in coordination with the Joe Blogs newsletter by Joe Posnanski.
Hosts Joe Posnanski and Michael Schur return to congratulate Derek Jeter and Larry Walker's election into the 2020 class of the National Baseball Hall of Fame! Michael pretends like Jeter isn't a Hall of Famer for a moment, raising eyebrows across the Twitterverse that he might have been the one that didn't vote for Jeter (it wasn't really him!)
The pair peeks ahead to future candidacies of other potential future nominees -- including defensive wizard Omar Vizquel and the dominant, yet polarizing, Curt Schilling.


After a quick look at the upcoming Chiefs-49ers Super Bowl, Mike & Joe draft their least favorite rules in the NFL. Do you hate the chain gang? How about video review? Maybe you're not a fan of the excessive pass interference epidemic? This is the draft for you!


The PosCast with Joe Posnanski and Michael Schur regularly posts new episodes of meaninglessness every two or so weeks. To ensure you never miss an episode, subscribe to the show wherever you get your podcasts!
Learn more about your ad choices. Visit megaphone.fm/adchoices