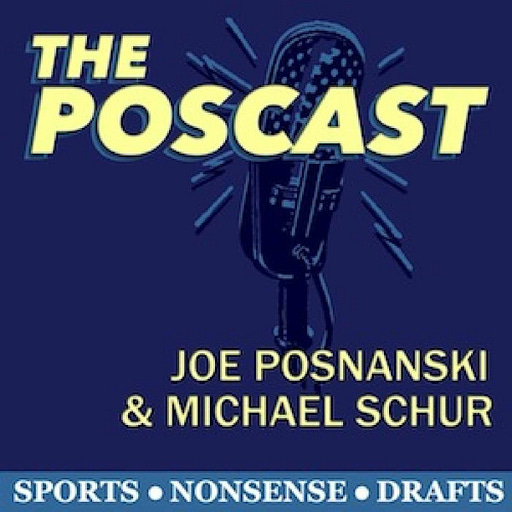 Apr 2, 2019 • 1HR 41M
MLB Preview Episode
A podcast of sports talk and interviews in coordination with the Joe Blogs newsletter by Joe Posnanski.
Michael Schur makes his triumphant return for the annual MLB Preview Episode! Since the season is already underway, Joe & Mike have an even clearer picture of how things will play out in 2019 and attempt to improve upon their near-flawless track record of predicting what will happen this season on the diamond. Hear if your team will make the playoffs this season (Hint: if they didn't win on Opening Day, it's not looking good!)
Stick around for this episode's epic One Last Meaningless Thing, where Michael and Joe further debate the correct construction of the Peanut Butter & Jelly Sandwich. Crunchy or Creamy? Toasted or Partially Toasted? These are the questions you need answered -- and they're answered right here on The PosCast.
The PosCast with Joe Posnanski and Michael Schur regularly posts new episodes of meaninglessness every two or so weeks. Be sure to subscribe to the show wherever you get your podcasts!
Learn more about your ad choices. Visit megaphone.fm/adchoices