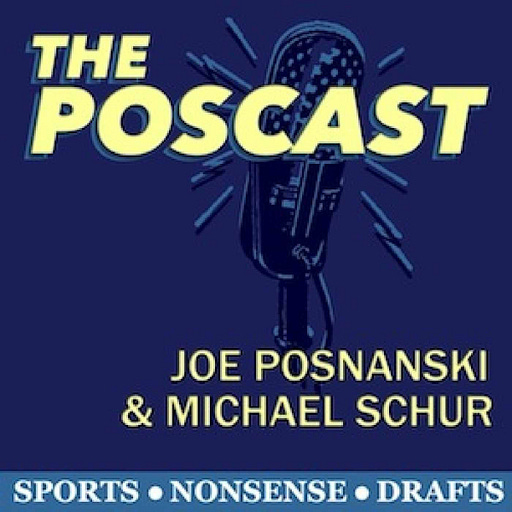 Sep 18, 2019 • 1HR 32M
Nick Offerman & Ryan Dempster From Wrigley Field!
A podcast of sports talk and interviews in coordination with the Joe Blogs newsletter by Joe Posnanski.
Wrigley Field Weekend continues as the PosCast welcomes both Nick Offerman and Ryan Dempster to the WGN Booth in the Windy City!
This rare, segment-free version of the PosCast spends a strange amount of time talking about Dempster's hitting stats (although he was a pitcher.) The group also makes its cases for why Ryan should be a MLB Hall of Famer and is treated to the story of why Ryan hit Alex Rodriguez during his first post-suspension at-bat at Fenway Park.
Nick performs yet another sparkling rendition of "One Last Meaningless Song" which makes for a lovely end to a great weekend.
The PosCast sincerely thanks their friends with the Chicago Cubs, Wrigley Field and WGN for being so accommodating during their weekend in Chicago!
The PosCast with Joe Posnanski and Michael Schur regularly posts new episodes of meaninglessness every two or so weeks. To ensure you never miss an episode, subscribe to the show wherever you get your podcasts!
Learn more about your ad choices. Visit megaphone.fm/adchoices