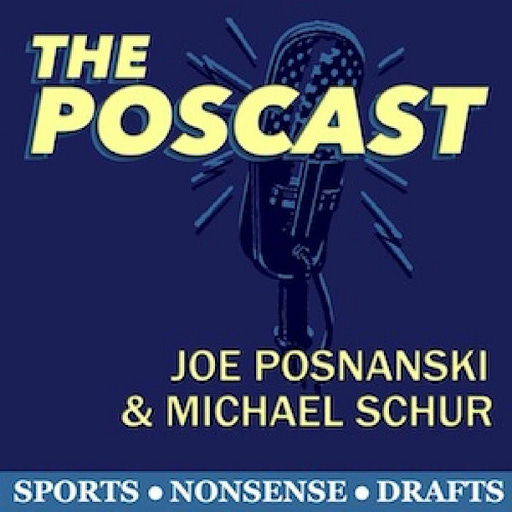 Nov 20, 2018 • 1HR 11M
PosCast: Condoleezza Rice & Charity T-Shirts
A podcast of sports talk and interviews in coordination with the Joe Blogs newsletter by Joe Posnanski.
Hosts Joe Posnanski & Michael Schur buck the trend and kick off this week's PosCast with football talk! Hear why Mike is fired up about game management in the NFL and the duo wonders aloud about the Cleveland Browns' next potential head coach -- Condoleezza Rice???
Join us for a breakdown of the MLB awards to talk about which Manager of the Year recipient will be the first one to lose his job, which young ballplayer is going to be the best one and why Jacob deGrom deserved to win the NL Cy Young no matter what his win total was.
Mike and Joe unveil the PosCast Charity Tee Shirt Contest that gets underway as we enter the holiday season! Visit: https://www.patreon.com/JoeBlogs/overview for more information on the contest and to get your exclusive "Fruit Pie Is Delicious" or "Hot Fruit Is Disgusting" tee shirt!
The PosCast with Joe Posnanski and Michael Schur will post new episodes every two weeks from July 17 through mid-December. Be sure to subscribe to the show wherever you get your podcasts!
Learn more about your ad choices. Visit megaphone.fm/adchoices