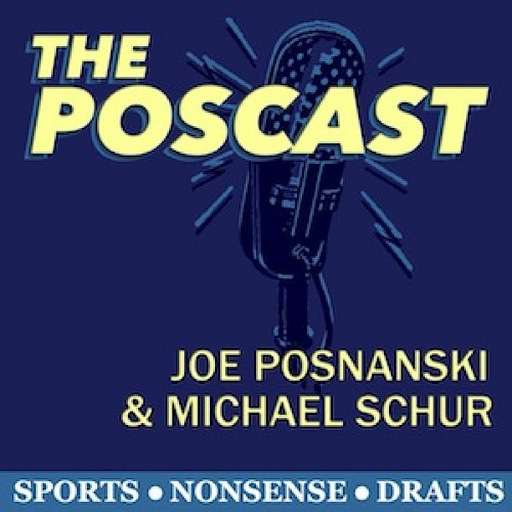 Apr 10, 2019 • 1HR 27M
PosCast Draft: 1980s Movie Crushes With Linda Holmes
A podcast of sports talk and interviews in coordination with the Joe Blogs newsletter by Joe Posnanski.
PosCast Pop Culture Correspondent Linda Holmes joins the show this week and takes a trip down memory lane for a riveting draft of crush-worthy 1980s movie characters!
Get Linda's thoughts on the beginning of baseball season and hear which team she's gravitating to now after spending the past couple of seasons as an Astros fan. Joe & Linda also chat up Linda's new book release slated for June of this year, get your pre-orders for "Evvie Drake Starts Over" wherever you get your reading material!
The PosCast with Joe Posnanski and Michael Schur regularly posts new episodes of meaninglessness every two or so weeks. Be sure to subscribe to the show wherever you get your podcasts!
Learn more about your ad choices. Visit megaphone.fm/adchoices