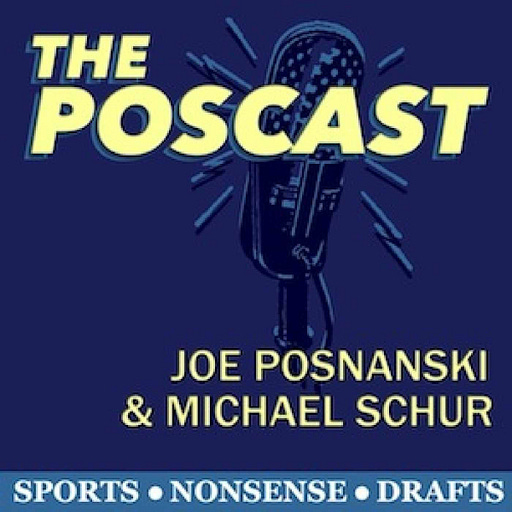 Dec 11, 2018 • 1HR 25M
PosCast Draft: 2nd Annual Holiday Blowout
A podcast of sports talk and interviews in coordination with the Joe Blogs newsletter by Joe Posnanski.
It's the annual PosCast Holiday Blowout Show, featuring everyone's favorite guests of the PosCast! Hosts Joe Posnanski & Michael Schur are joined by Nick Offerman, Brandon McCarthy, Alan Sepinwall, Mike Dicenzo and Linda Holmes!
Tune in as the gang connects the dots between World War I armies, Buddy the Elf, Heat Miser and Phil Connors from Groundhog Day in this (very loosely defined) draft of favorite holiday characters.
The PosCast with Joe Posnanski and Michael Schur will post new episodes every two weeks from July 17 through mid-December. Be sure to subscribe to the show wherever you get your podcasts!
Learn more about your ad choices. Visit megaphone.fm/adchoices