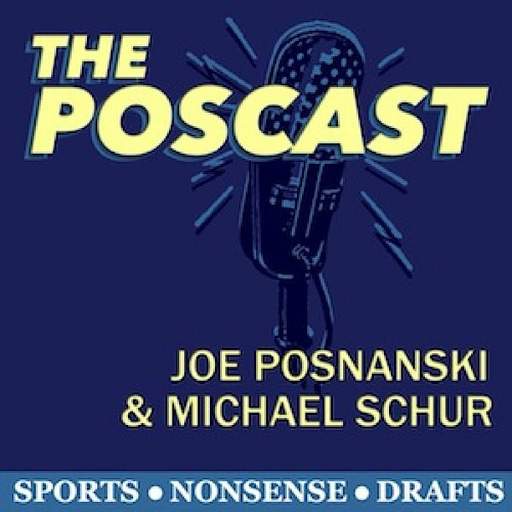 Dec 17, 2019 • 1HR 33M
PosCast Draft: 3rd Annual Holiday Blowout
A podcast of sports talk and interviews in coordination with the Joe Blogs newsletter by Joe Posnanski.
It's the annual PosCast Holiday Blowout Show, featuring everyone's favorite guests of the PosCast! Hosts Joe Posnanski & Michael Schur are joined by Nick Offerman, Brandon McCarthy, Alan Sepinwall, Mike Dicenzo, Linda Holmes and Michael even serves as a proxy for Megan Amram!


Tune in as this holiday-themed food draft spirals off into a deep dive about the merits of a traditional Thanksgiving Dinner. Duck a l'Orange, Peanut Butter & Jelly Sandwiches and cold water all jockey for position as the top holiday food item -- head over to Twitter (@JoePosnanski) and cast your vote for the winner. It's for a great cause!


The PosCast with Joe Posnanski and Michael Schur regularly posts new episodes of meaninglessness every two or so weeks. To ensure you never miss an episode, subscribe to the show wherever you get your podcasts!


Learn more about your ad choices. Visit megaphone.fm/adchoices