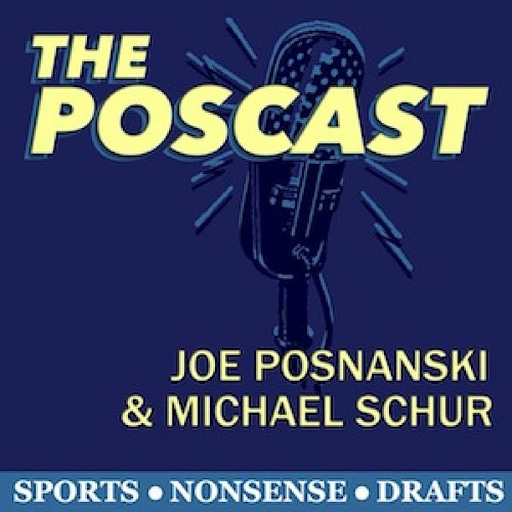 Sep 11, 2018 • 1HR 37M
PosCast Draft: Baseball Positions
A podcast of sports talk and interviews in coordination with the Joe Blogs newsletter by Joe Posnanski.
Hosts Joe Posnanski & Michael Schur reconvene for another meaningless episode of The PosCast. Luke Voit and his +1.000 OPS becomes the main discussion of this week's Yankee Minute, relive the greatness of short-term Yankee legends like Shane Spencer, Aaron Small and Aaron Guiel as Joe & Mike wonder how these players can possibly enjoy such great success while wearing pinstripes.
Sports Movie Time focuses on The Natural and shines a light on the New York Knights' manager and co-owner, Pop Fisher. Was he a good manager? The duo debates. What's your favorite baseball position? Hear the selection order as Joe & Michael break down their favorite spots on the diamond.
The PosCast with Joe Posnanski and Michael Schur will post new episodes every two weeks from July 17 through mid-December. Be sure to subscribe to the show wherever you get your podcasts!
Learn more about your ad choices. Visit megaphone.fm/adchoices