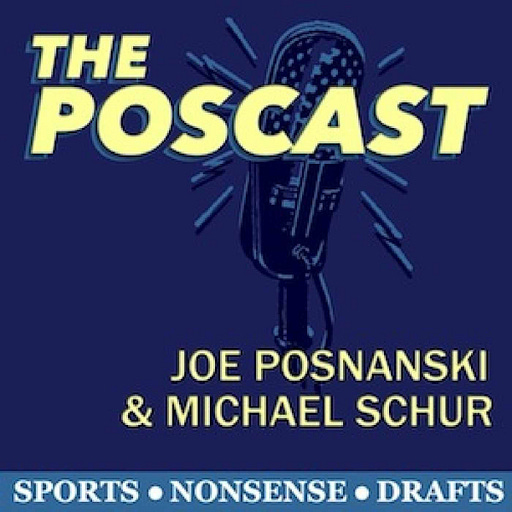 Jul 31, 2018 • 1HR 4M
PosCast Draft: Best Minor Television Characters with Alan Sepinwall
A podcast of sports talk and interviews in coordination with the Joe Blogs newsletter by Joe Posnanski.
Host Joe Posnanski welcomes in Chief TV Critic of Rolling Stone Magazine, Alan Sepinwall, as the duo runs the gamut on the best minor television characters of all time. You be the judge to see if Joe can beat Alan at his own game! A prolonged Yankee Minute assesses the current state of the pinstripes, Alan (a lifelong Yanks fan) tells what he wants to see for the rest of the season. Sports Movie Time focuses on the American basketball classic, Hoosiers. We all know Hickory wins in the end, but is it believable? Joe and Alan debate.
The PosCast with Joe Posnanski and Michael Schur will post new episodes every two weeks from July 17 through mid-December. Be sure to subscribe to the show wherever you get your podcasts!
Learn more about your ad choices. Visit megaphone.fm/adchoices