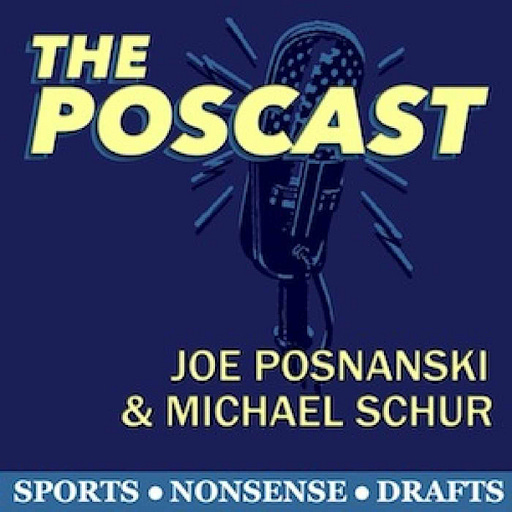 Mar 6, 2019 • 1HR 52M
PosCast Draft: Fictional Sports Characters with Alex Edelman
A podcast of sports talk and interviews in coordination with the Joe Blogs newsletter by Joe Posnanski.
This week, host Joe Posnanski welcomes in comedian Alex Edelman to draft their favorite fictional sports movie characters. See if your all-time favorite character (or animal!) gets selected in this hilarious draft!
Joe & Alex discuss who is most responsible for the everlasting New England Patriots dynasty and talk about the downfall of the DVD in "One Last Meaningless Thing."
The PosCast with Joe Posnanski and Michael Schur regularly posts new episodes of meaninglessness every two or so weeks. Be sure to subscribe to the show wherever you get your podcasts!
Learn more about your ad choices. Visit megaphone.fm/adchoices