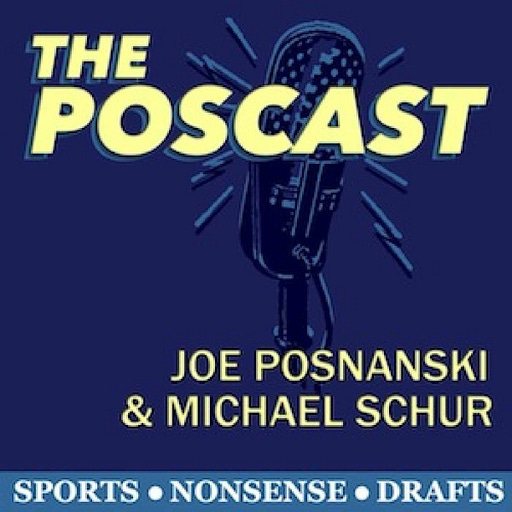 Mar 26, 2019 • 1HR 23M
PosCast Draft: Madmen Characters with Alan Sepinwall
A podcast of sports talk and interviews in coordination with the Joe Blogs newsletter by Joe Posnanski.
Friend (and also beloved enemy) of the PosCast, Alan Sepinwall, joins Joe just before baseball season's first full slate of games to chat about his displeasure for the penny-pinching New York Yankees in an unforgettable Yankee Minute.
Alan admits that he's ready to start rooting for the Cleveland Browns following the Odell Beckham Jr. trade and the duo goes back and forth as they draft their best 5-person squad from the cast of Madmen. Also, One Last Meaningless Thing is back! Hear what kinds of meaningless things Joe & Alan are stewing about this week.
The PosCast with Joe Posnanski and Michael Schur regularly posts new episodes of meaninglessness every two or so weeks. Be sure to subscribe to the show wherever you get your podcasts!
Learn more about your ad choices. Visit megaphone.fm/adchoices