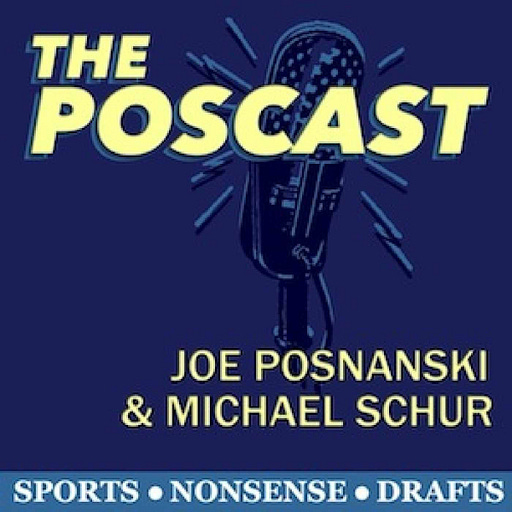 Jul 17, 2018 • 1HR 13M
PosCast Draft: Make the All-Star Game Better
A podcast of sports talk and interviews in coordination with the Joe Blogs newsletter by Joe Posnanski.
The PosCast makes its triumphant return with all-new segments to help you survive the MLB All-Star Break. Hosts Joe Posnanski & Michael Schur run through tried-and-true favorites like "The Yankee Minute" and "One Last Meaningless Thing" and also break down whether Dottie Green dropped the ball after the collision with kid sister Kit in rookie segment "Sports Movie Time." The guys also reveal this season's PosCast Player (Scooter Gennett of the Cincinnati Reds) and take turns suggesting ways to make the MLB All-Star Game more interesting in this pod's draft.
The PosCast will post new episodes every two weeks from July 17 through mid-December. Be sure to subscribe to the show wherever you get your podcasts!
Learn more about your ad choices. Visit megaphone.fm/adchoices