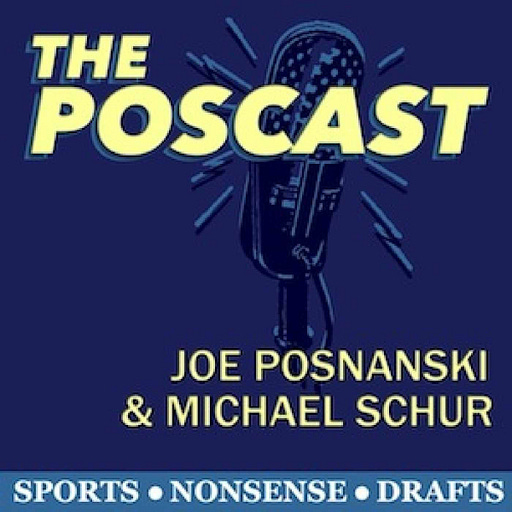 Aug 27, 2018 • 1HR 27M
PosCast Draft: US States with Actor Nick Offerman
A podcast of sports talk and interviews in coordination with the Joe Blogs newsletter by Joe Posnanski.
Joe Posnanski and partner Michael Schur greet acclaimed actor, Nick Offerman of Parks and Recreation fame for what could become "arguably the most historic" episode of The PosCast. Nick and Michael talk about the transformation they went through after their beloved Red Sox and Cubs finally won the World Series.
Sports Movie Time poses the question of whether Moonlight Graham ever truly got his moment in baseball classic, Field of Dreams. In the PosCast Draft, the gang selects their favorite states in America. Who has the best barbecue? Where is the best vacation spot? What is the official meal of the state of Ohio? The gang tells all.
The PosCast with Joe Posnanski and Michael Schur will post new episodes every two weeks from July 17 through mid-December. Be sure to subscribe to the show wherever you get your podcasts!
Learn more about your ad choices. Visit megaphone.fm/adchoices