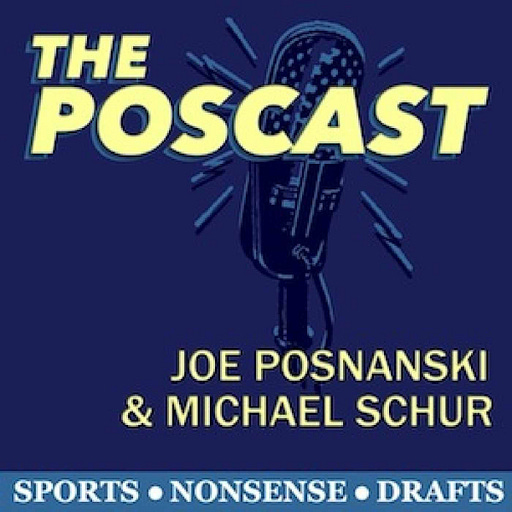 Sep 25, 2018 • 1HR 29M
Reinventing the Chain Gang Wheel for the NFL
A podcast of sports talk and interviews in coordination with the Joe Blogs newsletter by Joe Posnanski.
It's segments galore on the latest episode of the Poscast! Hosts Joe Posnanski & Michael Schur lament the utter lunacy that is the 2018 rendition of Luke Voit in the Yankee Minute, celebrate victory in what will become known as the most triumphant Browns Check In in modern history and revisit The Natural to talk about a previously untouched topic in Sports Movie Time.
Also, what do lasers, snakes and RVs have in common? Find out as Joe & Mike put on their thinking caps to re-imagine different ways to replace the chain gang in NFL Games in this show's draft. Have we heard from Papa John for the last time? One Last Meaningless Thing has the answer.
The PosCast with Joe Posnanski and Michael Schur will post new episodes every two weeks from July 17 through mid-December. Be sure to subscribe to the show wherever you get your podcasts!
Learn more about your ad choices. Visit megaphone.fm/adchoices