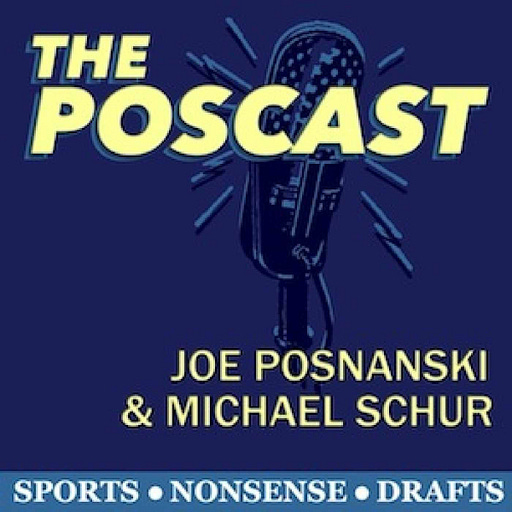 Sep 16, 2019 • 2HR 3M
The "Live" PosCast With Nick Offerman At Wrigley Field
A podcast of sports talk and interviews in coordination with the Joe Blogs newsletter by Joe Posnanski.
PosCast hosts Michael Schur & Joe Posnanski are joined by friend of the show, Nick Offerman for a "live" PosCast episode from Chicago's Wrigley Field!
Nick serves as a special musical guest as he sings all of The PosCast's glorious segment jingles, talks about his beloved Cubs and their playoff prospects and helps nickname a new PosCast player.
In the draft, the gang picks their favorite teams that just plain suck. Who makes the list? Stick around for One Last Meaningless Thing, in which Nick declares "bacon is something that doesn't need any help, cook the bacon and eat it."
The PosCast with Joe Posnanski and Michael Schur regularly posts new episodes of meaninglessness every two or so weeks. To ensure you never miss an episode, subscribe to the show wherever you get your podcasts!

Learn more about your ad choices. Visit megaphone.fm/adchoices