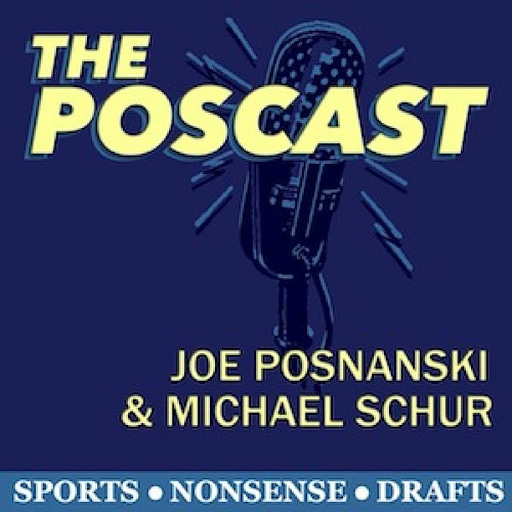 Jul 9, 2019 • 2HR 1M
The Return! Picking the 2019 PosCast Player
A podcast of sports talk and interviews in coordination with the Joe Blogs newsletter by Joe Posnanski.
The PosCast makes its triumphant return as regular hosts Joe Posnanski & Michael Schur reunite after a short break. All of your favorite segments are back, including a heartfelt "Yankee Minute" where the crew talks about bona fide MLB stars, Gio Urshela, Luke Voit and Domingo German and their roles on the first-place Yankees.

A new segment called "Ask Mike" makes its debut! Just like the name suggests, Joe fires off questions for Mike to answer. We make our nominations for the 2019 PosCast Player. Who could it be? Tim Anderson? Franmil Reyes? Khris Davis? Let us know on Twitter!

Stick around until the end for a special PosCast announcement and everybody's favorite, "One Last Meaningless Thing."

The PosCast with Joe Posnanski and Michael Schur regularly posts new episodes of meaninglessness every two or so weeks. To ensure you never miss an episode, subscribe to the show wherever you get your podcasts!
Learn more about your ad choices. Visit megaphone.fm/adchoices